Happily Toiling Away


Regina, Saskatchewan
Well, hello me ol' darlin's.
Welcome to my new thread on my future garden adventures. I'm all fired up because I have been looking through my photos from last year. I haven't seen most of them since I took them and so it's a treat to see what I caught on film.... so to speak. So much has changed around here that the place just ain't the same as it was after the snow melted last year.
of course if you look at my thread from last year you will shortly see most of the improvements all laid out in pix and explanations. I and the crew are thinking up things that will add to what is already done. All that will come up here with time.
I feel a new presence in the yard these days. It's the
Green Man
. Who has come to make himself known to me. This is what he looks like.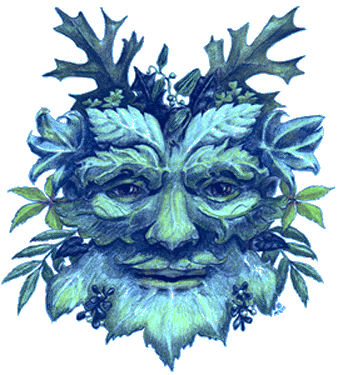 I am carving his likeness to honer this ancient Celtic spirit so he might watch over our gardens and keep them safe from storms and coax the flowers to grow even better.
I am happy to say that we have seedlings today. Only planted the other day and they are already up.

Mom has just left after spending a few hours seeding. I have some chores to do in order to keep things rolling along smoothly, but I thought I wold start this thread off as a sort of a rest while I have my tea.
So we are off on a new adventure. I hope you come along.
Christopher
A Gnome's at home in his garden.